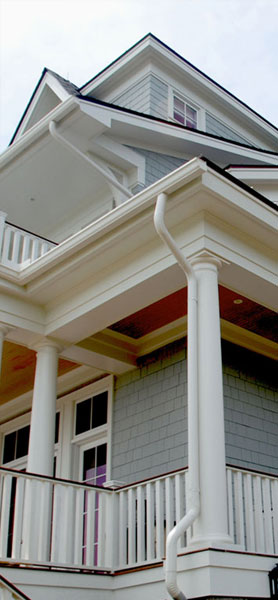 Historically, over 70% of the group's work has been the design and construction of luxury homes on the islands of Kiawah and Seabrook, however, in recent years the diversity of their projects has grown greatly. "As the team has expanded and matured, we have broadened the scope of projects that we tackle, " said Richie. This includes several restorations and renovations of commercial property on Charleston's peninsula, with projects on Easy Bay Street and King Street. Most notably on King Street, Seamar Construction Group completely renovated a building, expanding its utilization with retail space on the ground floor, professional offices on the second floor and an upscale residential area on the top floor. Richie went on to say that, "The conversion to "mixed" use of historic urban buildings that were previously un-utilized or under-utilized is both challenging and rewarding. It is an area of architecture and construction in which we will continue to be active."
Seamar Construction Group has also done other infill projects in traditional Charleston neighborhoods, such as a group of townhomes in the Windermere area. It is a vibrant neighborhood where folks can meet all their shopping and entertainment needs without an automobile. We feel that increasing housing options in great old areas of the city is "smart growth" and we will be doing other similar projects.
Kiawah Island has really grown and changed since Seamar Construction Group first built there. In the beginning, we built several homes on unpaved streets. Now the homes we build are much larger and certainly more complex.
Seamar Construction Group will continue to make a significant contribution to the quality of life in the Lowcounty for many years to come.