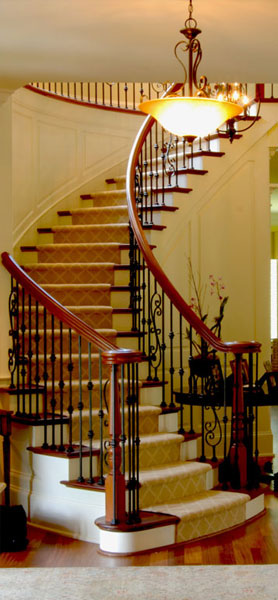 Seamar Construction Group partners realize the positive effects of expanding the ownership of their company through the addition of new partners.  Richie stated, "We want long-term continuity with our clients by assuring them that our company will be there to service ongoing needs.  Many clients depend on us for additions to their homes, remodeling and sometimes even repairing older homes.
"I believe that we have built a reputation for quality, it would be a shame for the brand that we have built to go by the wayside when sometime in the future I decide to retire," Richie stated, "and assuring continuity also creates security for the entire team, a team we want to keep together for a very long time."  All partners believe strongly that architects and project managers alone can't produce high-quality buildings.  The professional office staff at Seamar Construction Group, who communicate often with clients and keep things operating smoothly, are critical to our clients satisfaction and the company's success. It is all about a team effort; that team also includes proven suppliers that we have learned to trust in meeting our standards for the highest-quality materials, and the several core subcontractors and tradesmen, some of whom have worked with our group for many many years.  They are the best in the Lowcounty and we are proud of these relationships.
"Richie has instilled in our entire team, the basic principles that this firm will deliver the highest-quality product and provide the best in long-term services.  We are not only building homes, we are building relationships.  These are our friends out there and we have made an obligation that we will be there for these people indefinitely, and that obligation will be fulfilled," said Steve Parham.  One example of building long-term relationships is a project that includes the demolition of a 3,000-square-foot cottage and building of a new dwelling that is twice as large.  Over the last decade this family has called on the Seamar Construction Group to do several renovation projects to their home on Kiawah.  Now, after living in Europe for several years, they decided to return permanently and realize their dream of a totally new beachfront retirement home.